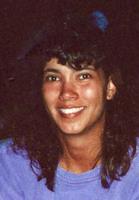 VERONA - Nicole "Nikki" Uttech, 46, passed away on Saturday June 9th, 2018 surrounded by her husband, daughters, and other close friends and family.
As a natural caregiver, she had a love of babies and young children. In occupation she ran an in-home daycare and later became a CNA who worked in home with individuals that had special needs. She loved her family, soul-sisters Nikki and Sherry, as well as numerous other friends. She enjoyed music, dancing, playing cards, fishing, white water rafting, tanning outside, canoeing, and family cookouts. She also enjoyed coloring, reruns of Roseanne, Golden Girls, Cops, and The Food Channel. She loved animals and snuggling with the family pets. She was a loving wife, devoted mother, and friend to many people. She was kind, and compassionate, with a take no prisoner attitude.
At the end of every phone call, or parting ways after meeting she would always say, "be careful. I love you." Unfortunately, she battled a multitude of medical problems for many years and even during the bad times she was always more concerned with your well being. In the end, despite a valiant fight, her body was no longer able to endure the complications. She is no longer in pain, and now in heaven, she is able to do the things that were taken from her on earth. She was a beautiful soul, warm-hearted woman and will be missed immensely.
She is survived by her husband Scot Uttech, daughters Kylie Eason and Kala Eason-Uttech; Parents in law, Kathy (Gary), and Jim (Juli); Sister in law, Tina; her Aunts and Uncles: Jen, Ed (Mollie), Karen and Debbie; cousins Gina, Tony, Laura, Adam, Mike(Kristy), Jenny, Chad, Chrissy, Kimberly, Kathy, William Jr, Mike, and Dan. She especially enjoyed the time spent with younger cousins, Mariah and Connor, as they spent a lot of time in her home since birth. She is preceded in death by her parents, Sharon and Fredrick Eason, her best friend and Aunt April Andersen and other family members.
A memorial service will be held at RYAN FUNERAL HOME, 220 Enterprise Drive, Verona on July 1st, 2018, from 1PM until 3PM.
A special thank you to Kimber from Home Health Services for her compassion for and care of Nikki. An additional thank you to Jennifer and Lauren from UW Hospital's ICU for keeping her comfortable in her final hours.
To view and sign this guestbook, please visit: https://www.ryanfuneralservice.com/notices/NicoleNikki-Uttech
https://www.ryanfuneralservice.com/notices/NicoleNikki-Uttech